Why AKAD
AKAD is committed to changing the standards and expectations in the admissions and career consulting industry by offering tailored and superior services.
Service
What we do make your dreams come true.
Comprehensive Consulting
AKAD provides three types of one on one packages. All three packages include the following services:
Assessment – The first step is to make sure you develop a plan for success, so that you can answer the vital questions about your career history, future goals and desire for an MBA.  We will work with you to target the schools that best fit your needs.
Resume review – We will transform your current resume to an MBA ready one, by providing strategic feedback and line by line edits.  This typically takes about two rounds of edits.
Brainstorming essay topics – We brainstorm with you on how to approach the essay topics for your first school so that you stay on message.  You will have a solid understanding of how to approach each essay question while conveying your overall admissions message.
Essay reviews – Once you have completed your first round of essay drafts, we will read your essays and provide extensive feedback on grammar and content to ensure that your responses are engaging and supportive of your positioning strategy.
Recommendation letter strategy and review – Recommendations are a vital portion of your file and must work in tandem with your essays and professional experience. In order to present a consistent message across your entire application, it is vital to pick the right recommenders.

Data Form review – Application forms are the place for applicants to include expanded employment listings, extracurricular activities, awards, honors, hobbies and much more.   We help to make sure the forms are consistent with the rest of the application.

Interview preparation for school – Many of the top MBA programs use the interview as a final step before making their decision on your candidacy. We will work with you to develop your interview skills and to ensure that you feel confident with your content and delivery.

Post acceptance – When you receive your admissions decisions, we advise you on choosing among schools.  We share tips on financing your degree and applying for scholarships. If you are waitlisted at a school, we help you with ways to improve your chances of getting accepted from the waitlist.
Interview Preparation
Interview Intensive Package is highly customized one on one course designed to help you master the MBA interviews.
Interview preparation is crucial to MBA application success. Many of our past students receive many interview invitations because they spend a lot of time preparing good essays. Unfortunately, some of them end up not getting acceptance from their dream school, because when it comes time to prepare for interview, they spend too little time, too late.
The Interview Intensive Package (IIP) is designed to help with this. It comprised of 7 mock interviews followed by feedback, in addition to the 2-4 mock interviews included in your package. Each of the 7 mock interviews has a focus, whether it be your tone, body language, storytelling, resume, why MBA, behavioral question, etc.
Events
We run the most popular MBA activities in Taiwan. Come and join us!
 Taiwan MBA Forum
2019 圓滿落幕!敬請期待2020年的場次。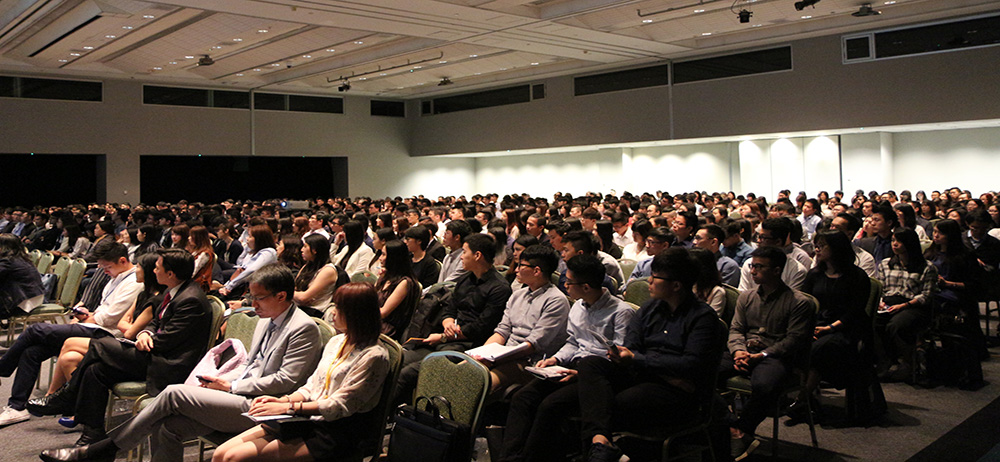 跟姐喝一杯!
【Invitation Only】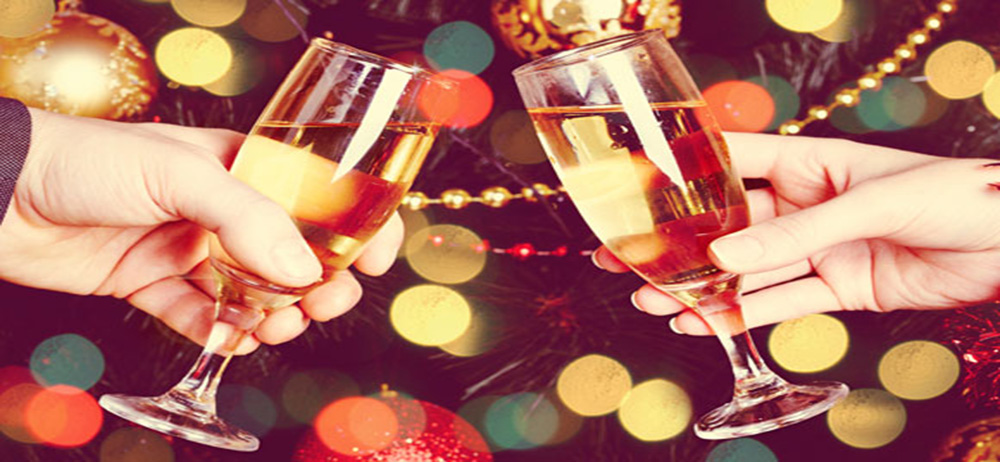 Those who submit their Free Assessment may be invited to this exclusive event!
Professional Team
AKAD is composed of a group of consultants who studied MBA in the United States. With years of experience guiding Taiwan students to apply for MBA, AKAD aims to help more seeing a brighter future!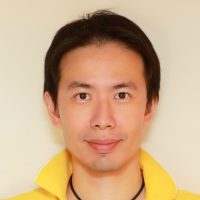 Wharton MBA
AKAD Founder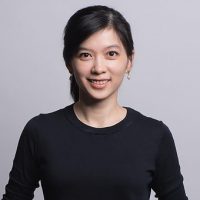 Wharton MBA
AKAD Principal Consultant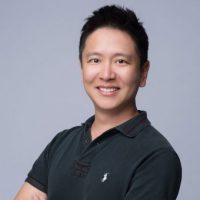 Wharton MBA
AKAD CEO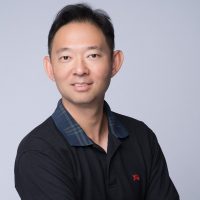 Stanford GSB
AKAD Strategic Partner
Testimonials
Have a look at some of the wonderful things our students say about us.
Sabina's articles were my "chicken soup for the soul" when I was planning to apply MBA. In the beginning, I wasn't so confident about myself, since I know it's rare for people over 30 years old to be accepted by top MBA programs. She encouraged me to go for my dream.
Firstly, Sabina is quite creative. She found selling points about me that I wouldn't think about by myself. And she shared with me creative and effective ways to present these points. Secondly, Sabina is efficient, always can find the gist and answer me in a short turnaround time. One of the schools I applied requires post-interview reflection. She stayed late in the night to discuss that post-interview reflection with me.
Last but not least, she cares about students' life during and after MBA. For example, she gave students advice to perform better at business schools, and give advice or provide connections for post-MBA career. I felt so lucky to have Sabina to help me with my journey of MBA application. I couldn't be admitted by my dream schools without her. I really appreciate Sabina and would like to recommend her to future applicants.
I have a unique background comparing to other MBA applicants. I majored in EE and was a coding engineer for 4 years. I have no business background, neither consulting or financial experience. Sabina guided me step by step, helping me shape my career goal into a concrete target, and turning my resume from a technical one into one for MBA application. She analyzed all the top tier schools, found the ones best fit me, and designed an application strategy for me. And one of her expertise is to extract the essence of my story, put all the pieces together and shape them into a coherent and convincing essay.
The questions I was most frequently asked about the MBA application process, are "Should I cooperate with a consultant" and "who is the best consultant". And my answer is "if you are busy working, you should consider working with my consultant, Sabina." I believe the best consultant is the one who can understand you and see both your unique value and weaknesses. And Sabina is the one.
As a non-traditional applicant with work experience less than 3 years, I understood that the whole application process would be full of challenges. However, Sabina always backed me up and gave me courage to get into top schools. When reviewing my essays, Sabina could quickly pinpoint the weaknesses of my story as an "insider" and tell me what isn't going to work, and what is.
This support is very crucial since admissions officers' perspectives sometimes are very different from ours. In addition, in the preparation for the interview, Sabina modified my proposal for the group interview after analyzing the competitors and interview locations. She helped me connect with experienced alumni and current students to let me go through every detail and do mock interviews. Such practices are extremely important for me to perform well in the interview and relieve my stress.
I'd like to thank Sabina for being not only my consultant, but also my mentor pushing me to go after a bigger dream in my life.
The MBA application process also serves as a valuable opportunity to take a pause in your professional life, and retrospect what really matters to you. Among all the consultants, Sabina stands out as the advisor I'd like to work with not only for essay editing or content brainstorming with applicants, but for that she touches the essential of who I am and customizes my unique personal branding in my application.
Applying for MBA while working full-time is not easy. Hence it's important to choose a consultant that could stand by you throughout the whole process, a mentor who provides professional advice, an architect who shows the blueprint of the opportunities following your effort, and a friend who offers support while you face the ups and downs during the application.
In practical perspective, Sabina graduated from Wharton MBA and knows every detail of the MBA application, MBA life, and post-MBA opportunities. On top of her insight, Sabina also has extensive connection with MBA alumni and admissions officers, and phenomenal track record with H/S/W admits.
It would be my privilege to endorse Sabina's service and sincerely recommend her to all the dare dreamers.
Sabina is a game changer and the results do all the talking.
When I decided to apply for MBA one year prior to my original plan, I quickly hit some roadblocks, one of which was not clearing understanding what I wanted to do in the short term post-MBA, a key factor that admissions determine whether or not you are employable and which plays a key criterion for school rankings. Sabina helped guide me through this process and asked important questions about my life goals and how I wanted to achieve them, and hence coming to conclusion why I needed a MBA and how it would help bring me closer to my goals.
Another vital resource Sabina provided was the extensive network she commanded as she had helped countless students in the past - many of which ended up going to S16 to M7 schools. This access was critical to gain insights into school fit and helped prepare for my interviews.
Sabina is direct, efficient, and result-oriented. If you are aiming high (M7), need look no further.
Sabina is a very strong, if not the strongest, MBA consultant. During the 8 months' application journey, I found Sabina super efficient, reliable and insightful. She replied to 80% of my emails within 24 hours. She was also experienced in helping applicants apply for top MBA programs and had close connection to alumni and students from top business schools. That is, she was able to formulate effective strategies and tap into her network for relevant information.
With Sabina's help, I received interview invitations from almost all of the top schools I applied to. Most importantly, Sabina cared about her students more than other consultants, according to my survey with friends who were also applying. I have to say I was an insecure applicant who demanded extra attention. Thanks to Sabina's constant support, I managed to focus on my targets and stick with my dream. She frequently looked at my progress and encouraged me to keep going.
One week before the application deadlines, we contacted almost everyday discussing essays via emails and Skype calls. Some conversation was held late at night. To me, Sabina is beyond a professional MBA consultant. She is a supportive mentor who guides me through the application, in a way a "transformation" for me.
Sabina is a professional, experienced and helpful MBA consultant. I am glad that I chose to work with her for my MBA application.
The competition of applying to top MBAs is intense; candidates from all industries are equipped with solid academic credentials and work backgrounds. To stand out in this talented group takes a very strategic planning. As a Wharton alumna and an experienced consultant, Sabina knows exactly how to excavate and polish each of her client's stories and make them competitive.
I had a very low GPA and an extremely tight timeline when applying to MBA. Therefore, I was reasonably anxious about my application throughout the entire process. Sabina was available to encourage and motivate me like an athletic coach, which is another reason why I would recommend her to other MBA applicants. MBA application is a long journey; candidates are not only competing with their backgrounds, GMAT scores and GPA, their perseverance is also tested. To have an experienced mentor like Sabina to guide me is one of the keys to me successfully getting accepted into my dream MBA schools.
After deciding on a school, Sabina continued to provide me with advice and pointers on adapting to MBA life, hunting for an internship and looking for a full-time job. Recently I just became a father, and she even provided me with tips on parenting! To me, Sabina is not just a consultant who provides you with a one-time service, but a friend who is always there when you need her. If you are unsure and anxious about your MBA application, stop hesitating and schedule a talk with Sabina!
Sabina was a tremendous help throughout my application process. She helped me to redefine my goals and challenged myself to think further and deeper. Having a niche industry background, Sabina transformed my learnings and observations in the industry into great stories that were easy for admission officers to understand. Throughout the process, I not only gained a great outcome from my applications, but also learned to know myself, and present myself better.
After working with her on my application, Sabina is more than a consultant but a lifetime friend. We talked not just about MBA life in general, but more about everything else that is important in our life journey. I highly recommend working with Sabina for your MBA application, she is THE ONE!
I really appreciate Sabina because she not only helped me get admitted to top b-schools, but also mentored me to become a qualified top MBA student. I decided to work with Sabina on my application quickly after our first meeting, because I thought she's professional, dedicated, and insightful given her experience in application consulting and at Wharton. Our cooperation proved my decision correct.
Sabina is very good at guiding students to brainstorm and find answers. During our cooperation, she was always patient and would tell me the reasons behind how she revised my resume, essays and answers to difficult interview questions. That's helpful to me because that made me learn the logical thinking skills needed in top MBA.
Sabina also helped solve many issues of my own during the process. Due to some reasons I changed job twice during the year I applied for MBA, and failed to get an ideal score on TOEFL for many times (my final score was only 101). Those both have negative impact on my application. But Sabina gave me very good advice on essays and for interviews which helped me solve the AdCom's concerns and even use the job changes to build a more solid profile in my resume.
Sabina is also very caring and spent much extra time to help me with WL. I got wait-listed from two schools at R1. After that I in total submitted three update essays and two additional recommendation letters to the schools. Sabina helped me review all of them (I got the admission from one of the two schools finally). And after I got the admissions, she also gave me advice for school selection and negotiation with the school for the scholarship.
For me, working with Sabina is an investment that delivers long-term value. I have already personally recommended many friends to consult with her, and I would also suggest others who are interested in applying top MBA to do so.